Location: Snohomish, WA
Hypo Hog Cross Boa – this little dude has a bit of a 'tude but he sure is handsome!
Adoption fee $200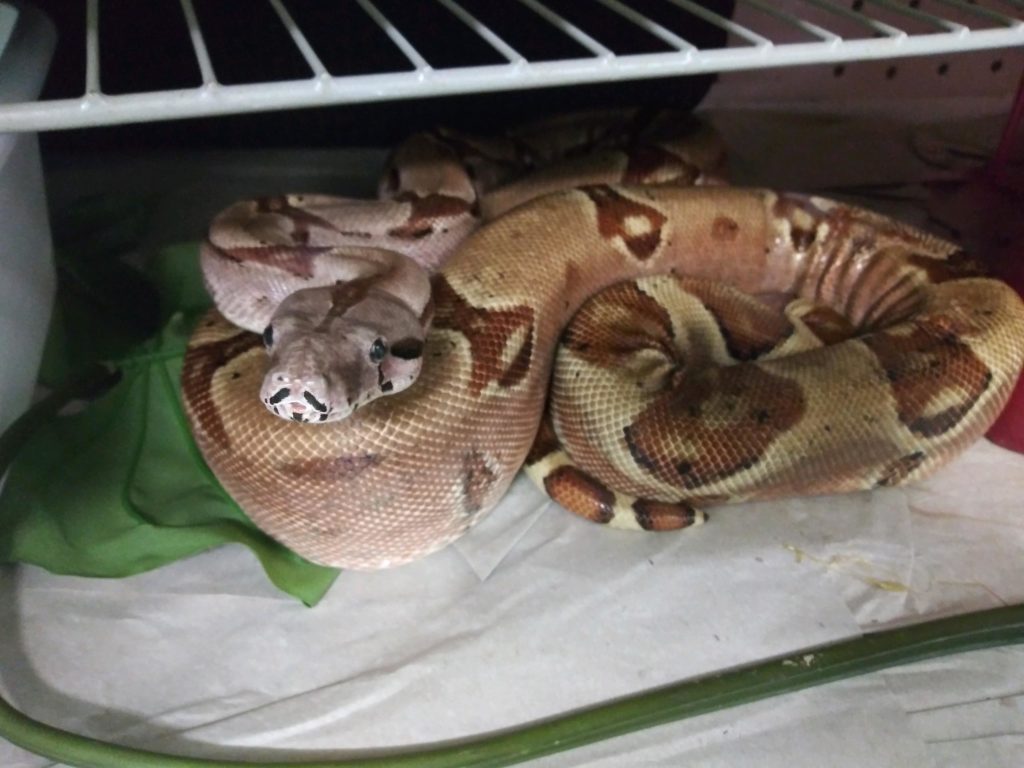 ---
Obo
This little boa is gorgeous but oh so hungry! She is undergoing hook training at Snake Haus and learning fast.
Adoption fee $60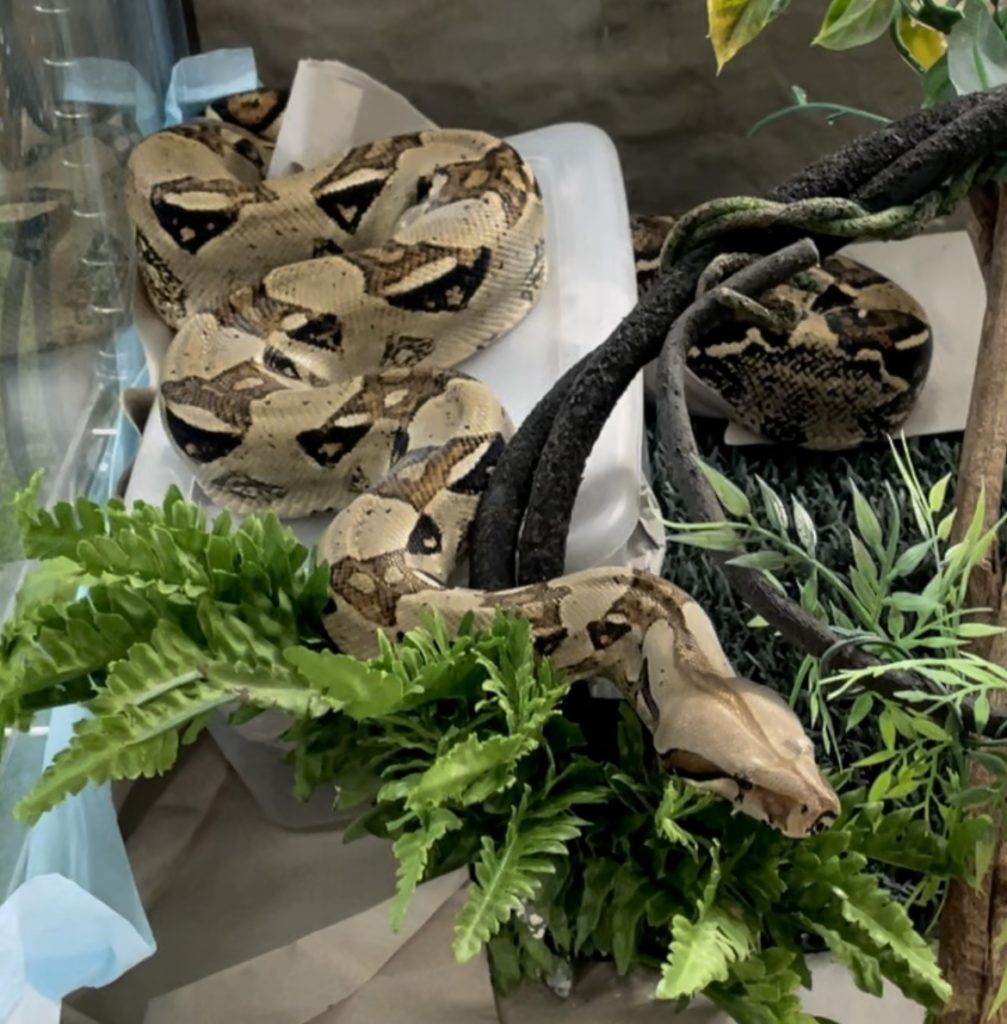 ---
This beautiful girl is near and dear to our hearts but she is so well behaved that we feel we should make her available for some to take her in as a beloved pet. We will miss her when she finds her forever home!
Adoption fee $100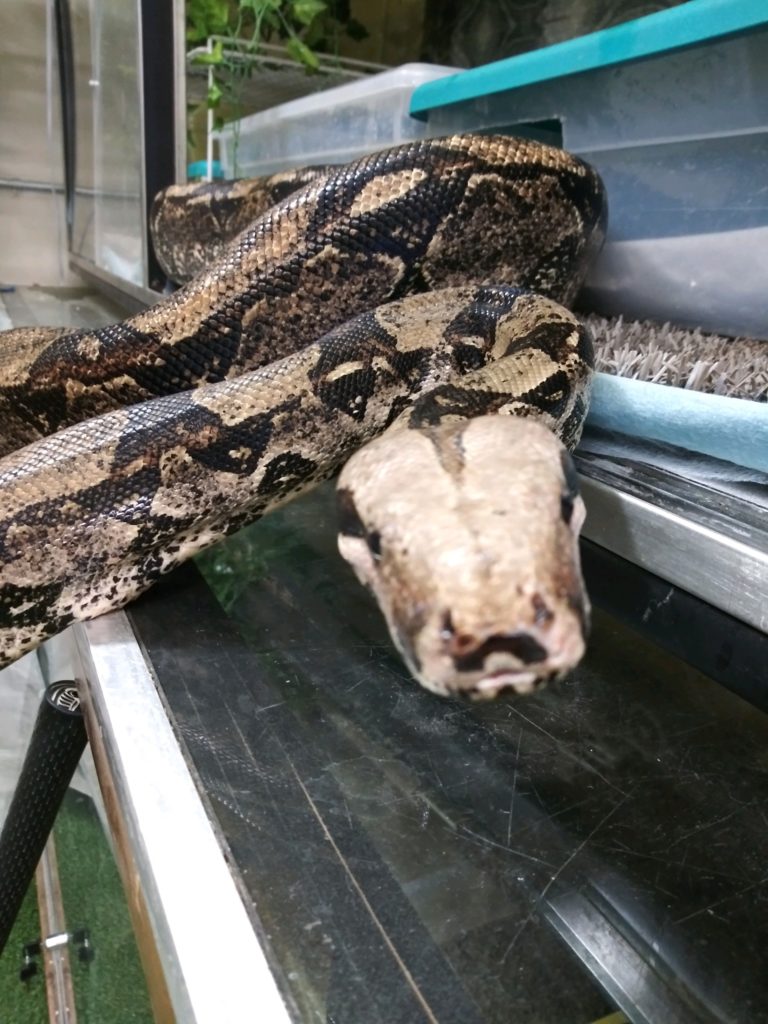 ---
Male Columbian Boa – Skinny Pete is currently on a diet. He still needs to lose a huge amount of weight but he has settled into routine here at Snake Haus quite well. He does have some mild defensive behaviors so he will need to be adopted into a home with an experienced keeper. His size requires two people to be present for handling. Since coming to Snake Haus he has calmed significantly and is doing very well!
Adoption fee: $100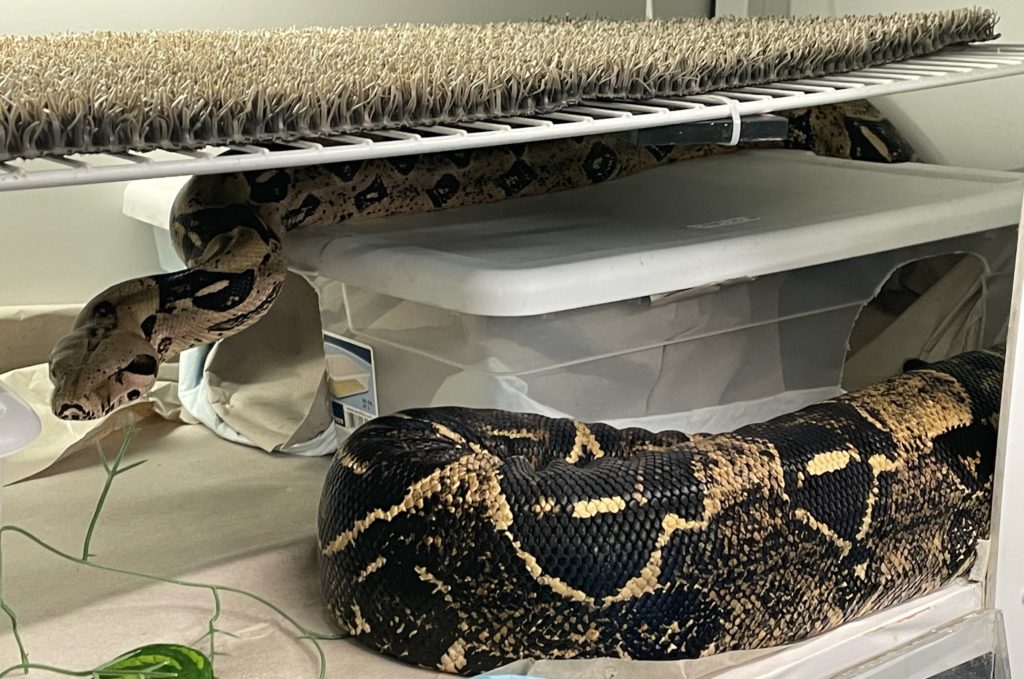 ---
This is such a good looking boa! His markings are so clean. He is a very good eater and has taken well to hook training. We are confident that he will make a good pet for someone.
Adoption fee $60
---
Oh my goodness! Just look how gorgeous this little lady is! She eats like a champ and is growing. We hope she will be able to find her forever home soon.
Adoption fee $60
---
ON HOLD for medical reasons
This gorgeous girls is quite social and calm. Her coloring has strong red hues making her a bit different from the normal bci's. She has a large scar on her nose that gives her a very cute button nose. This scar also causes the occasional change in her breaths sounds but doesn't seem to bother her at all.
---
---
A central american boa that is the perfect size for someone who wants a boa but not a giant!
Adoption fee $200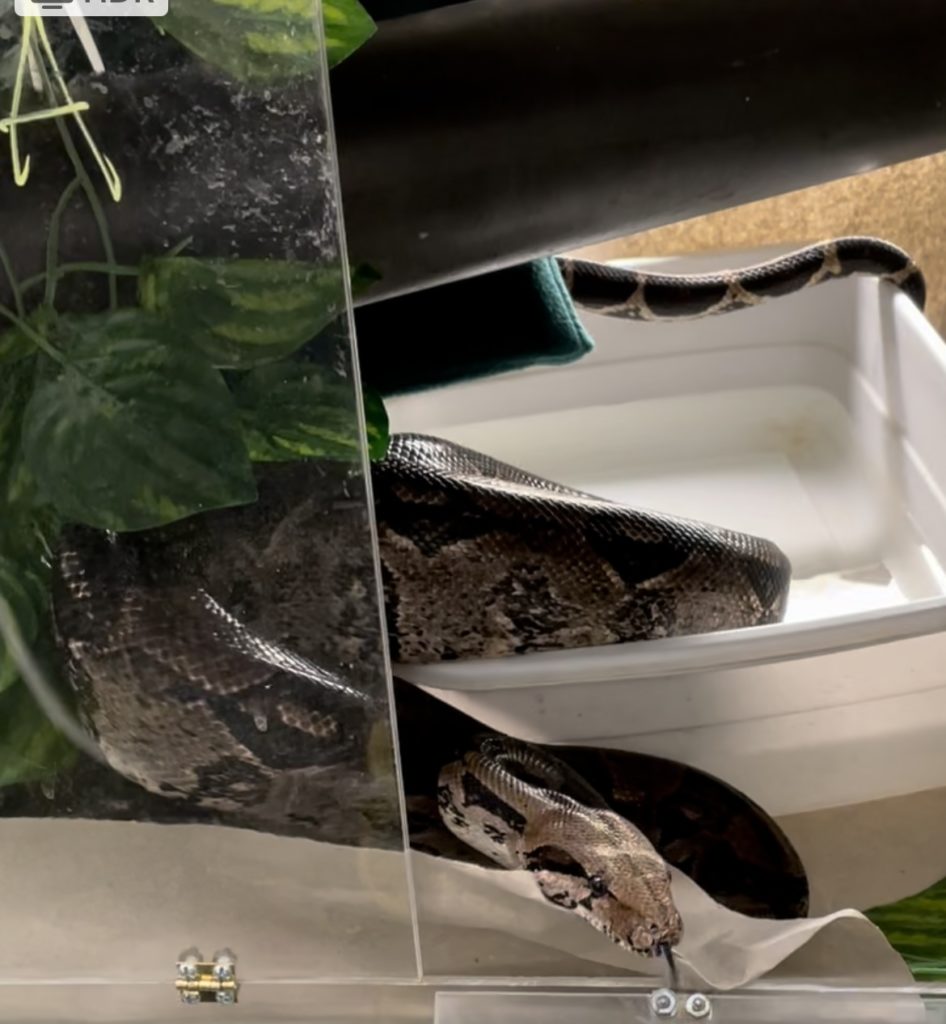 ---
Indie is one heckuva a handsome fella! He is very social and loves to eat.
Adoption fee $200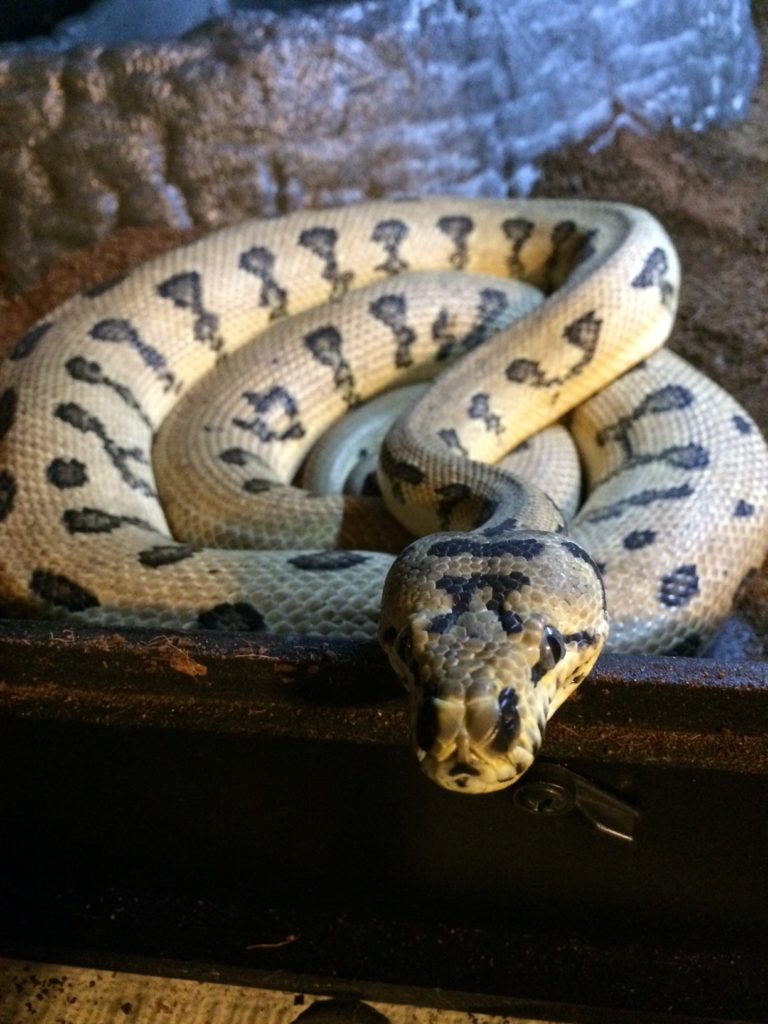 ---
A gorgeous young jungle with high yellow, Aria is a typical juvenile carpet python. She is a bit jumpy and nervous because she is still quite small. She eats like a champ though and is growing like a weed.
Adoption fee $60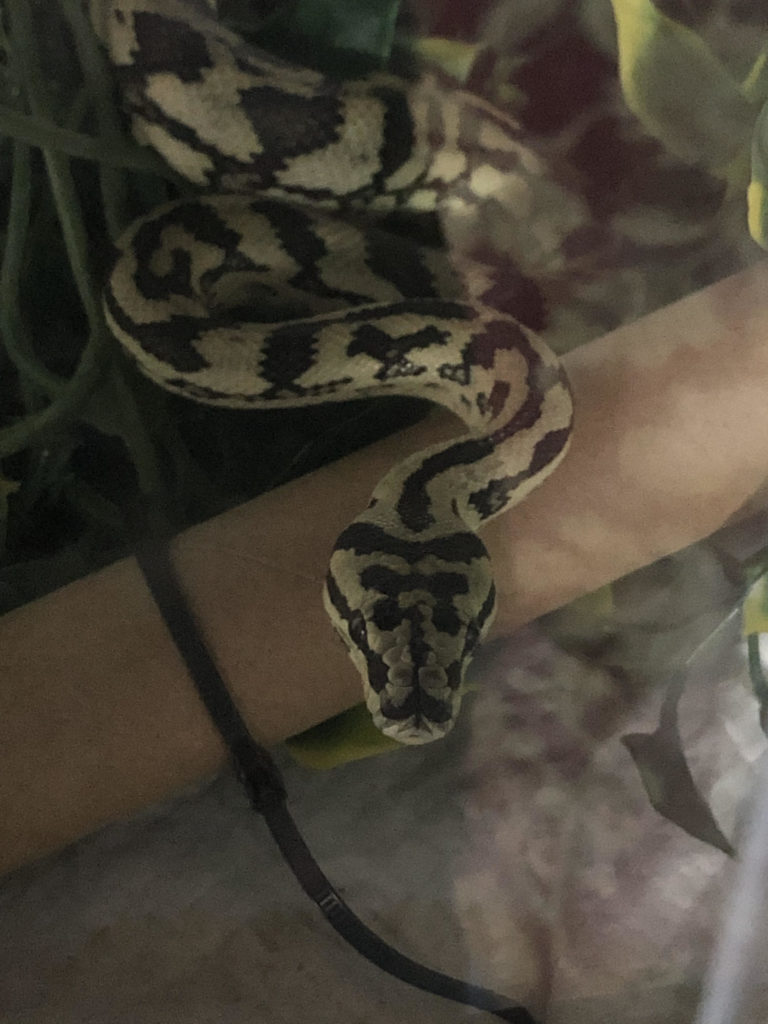 ---
Albino reticulated python
This fella is so well behaved we feel like we're being selfish keeping him! We have decided to consider letting go if it's to the right home. He is near and dear to our hearts.
Adoption fee $200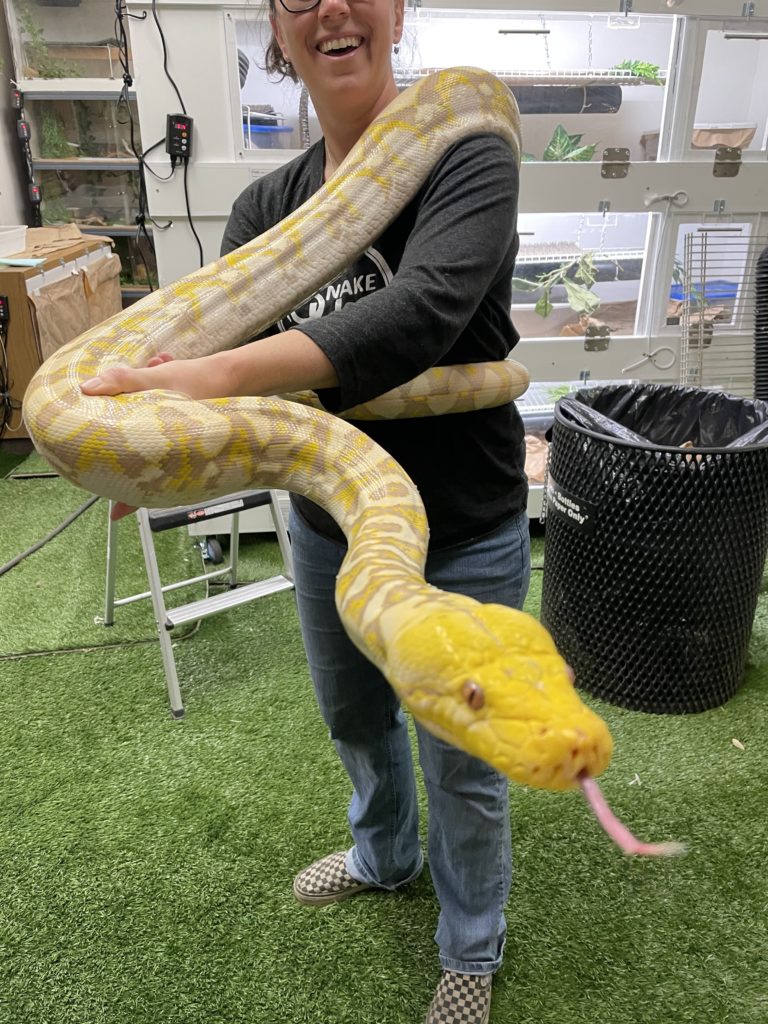 ---
Blood python
This is a old and very large female blood python. She was surrendered to us due to respiratory illness but has been doing well for a couple of years now. She does not like people so will only be allowed to go to a highly experienced home.
Adoption fee $100
---
A young Yellow Anaconda that is learning how to stay calm around people. He has been undergoing hook training and socialization at Snake Haus and is learning fast. He still does not like to be handled but is calming down and allows us to clean and work around him when inside his enclosure. Expert level adopters only!
Adoption fee $300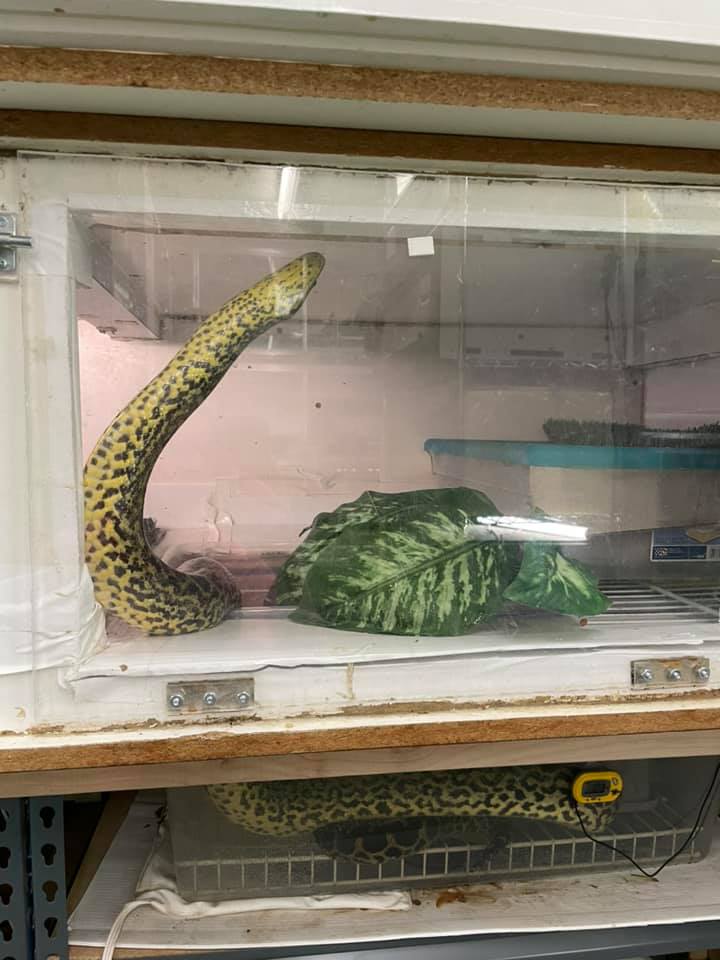 ---
25% superdwarf motley goldenchild reticulated python
This kid has smaller than average genetics and is not growing nearly as fast as our other retics of similar age. For that reason we've decided to allow him to be adopted out to the right home. Like all retics, he is extremely food motivated, so knowledge of hook training and retic behavior is a must. Expert level home required.
---
White albino high percentage superdwarf reticulated python
We don't know how much dwarf precentage Seymour has in him but he is definitely much smaller than other retics of his age. Having said that, keep in mind he is a retic so is still well over 10 feet long. This is a shy individual who startles a bit during handling and has the typical retic food drive. Expert home needed.
---
COMING SOON
We have several animals in quarantine that may become available once cleared. Availability pending quarantine and behavioral evaluation.
---
Young adult tiger reticulated python with a heckuva food drive! That's normal for retics though. She is a bit shy but is getting better for handling. Story is growing quickly and wee expected her to eventually be quite large. Expert keepers only.
Adoptioin fee $200
---