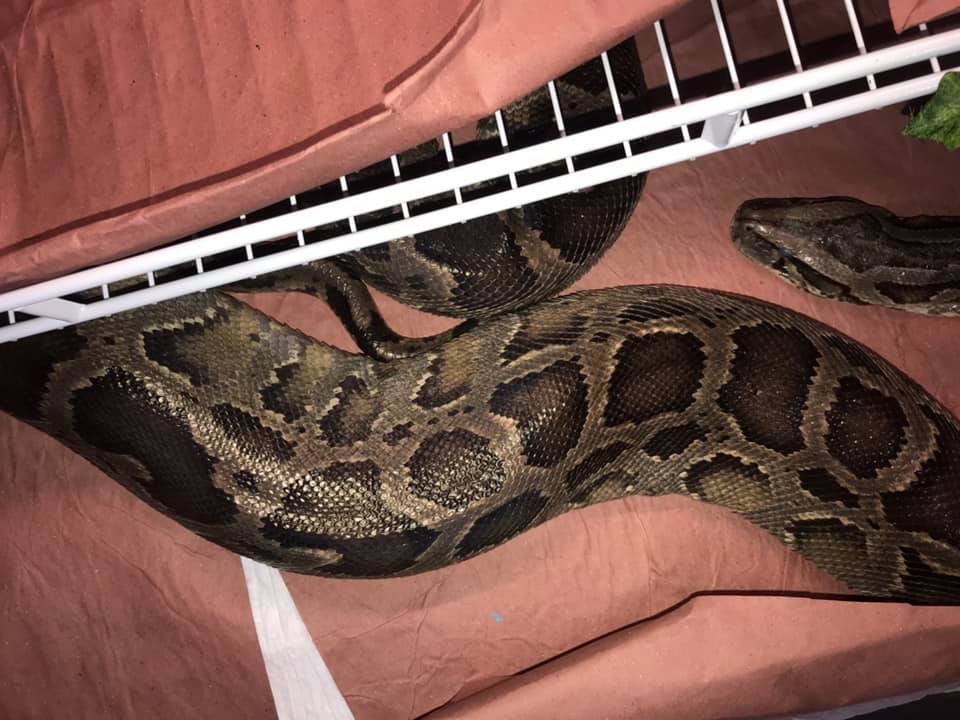 Burmese Python

This poor girl was abandoned by her owner, and left to free roam in a closed off bedroom for more than a month after breaking her enclosure door. She has a very deep, severe, open wound on her back extending from the top of her head and about 10" down the spine of her neck. The wound is badly infected and she is obviously septic.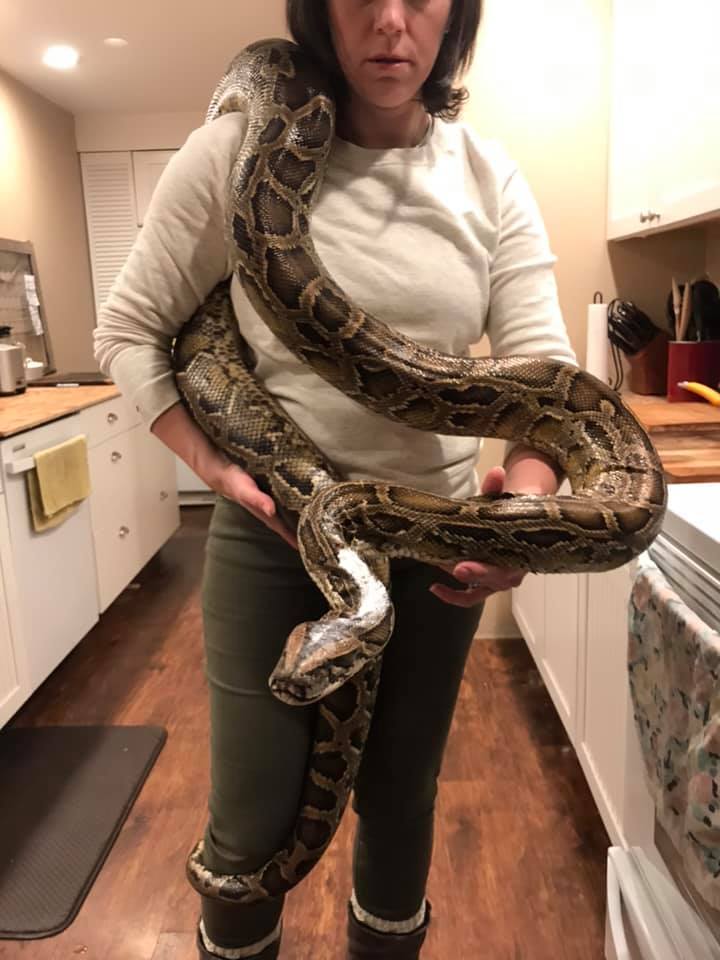 The people that still lived there were scared of her so just stayed away from the room for weeks. Thankfully one of them called a friend of Snake Haus for help. She went to the house to get her and then brought her to Dr. Mayes at BAH. She was cleaned up, bathed and hydrated at BAH, then brought home to Snake Haus. Now she is in one of our ICU tanks for care while her wound heals and she recovers from infection and severe neglect.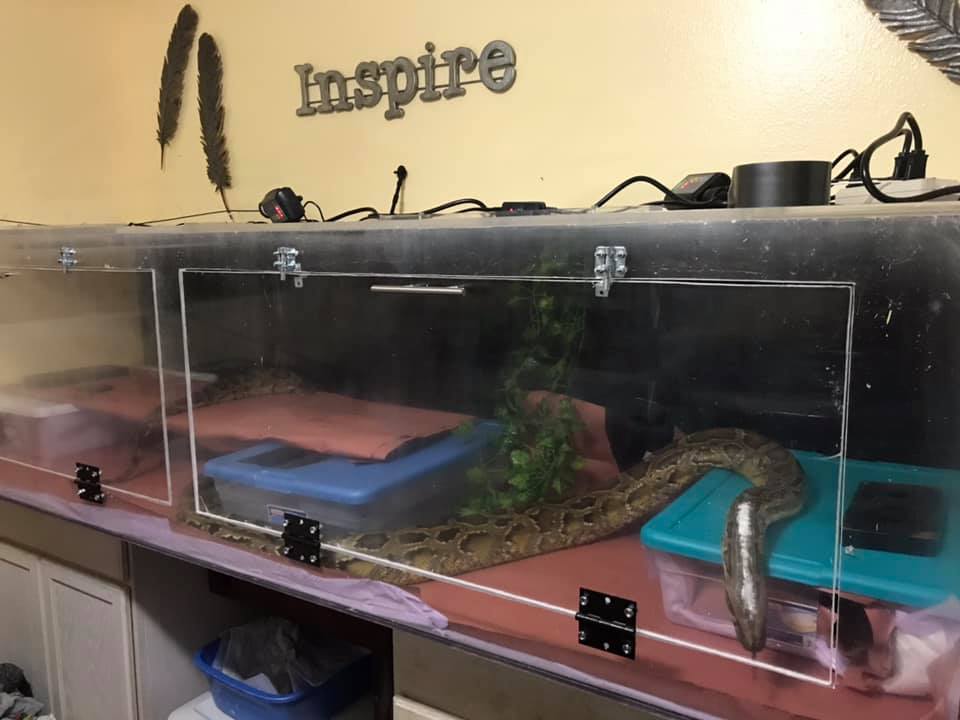 Wound Care
Luna's wound was very large and badly infected. We used silvadene cream and injectable antibiotics to treat her infection. Warm water baths helped us increase her metabolic rate enough to speed up the healing process. This allowed her body to produce new cells much faster than normal. The picture here shows her wound just 7 days after start of treatment. Within another 7 days it has shrunk to just a thin line of scar tissue. This is a great example of how powerful, or detrimental, environmental conditions are to these animals.
UPDATE: Luna has healed in record time. Just 3 weeks after arrival at Snake Haus her wound was fully healed. She is now on full sized meals – eating adequately sized food items to start re-gaining her strength and putting some healthy weight back on. She is still in quarantine in her ICU enclosure but will be transferred to the large python room after she has completed her requisite three month quarantine period. We are very excited about how well she is doing. She has become quite social, and inquisitive, suggesting that she will be an excellent education animal. Stay tuned for further updates!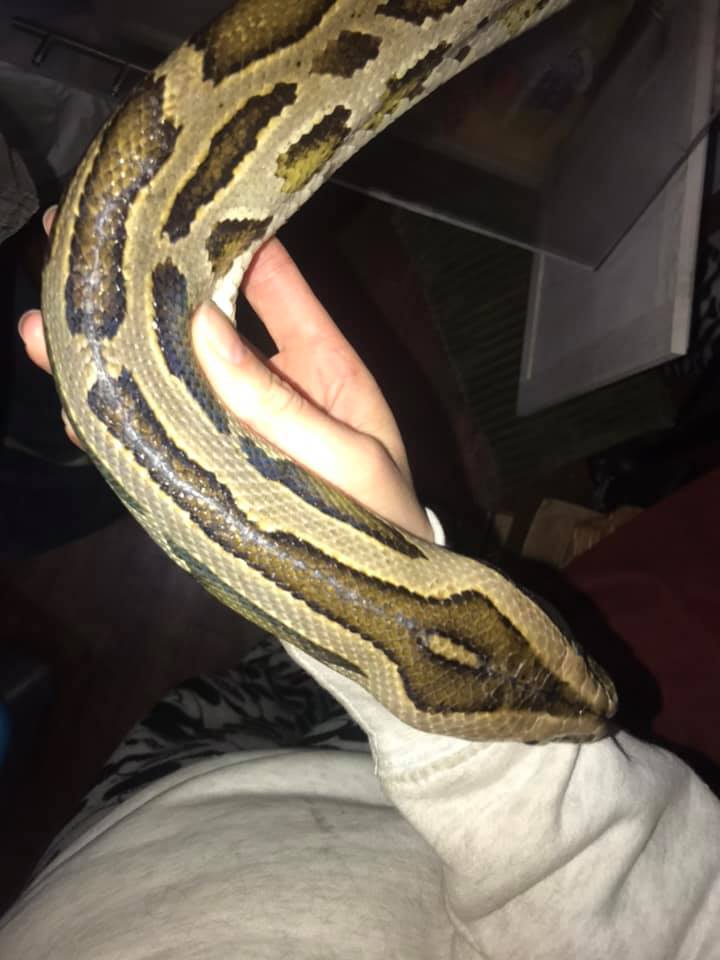 ---
Luna says "Hi friends! Give us a kiss."
---
UPDATE: 3/5/19
Luna is doing so well we let her out for some exercise today and to get some measurements. She is just over 11 feet long. Her scar is still visible and occasionally bothers her when it gets dry. Applying some cream to the scar helps keep it comfortable and mobile.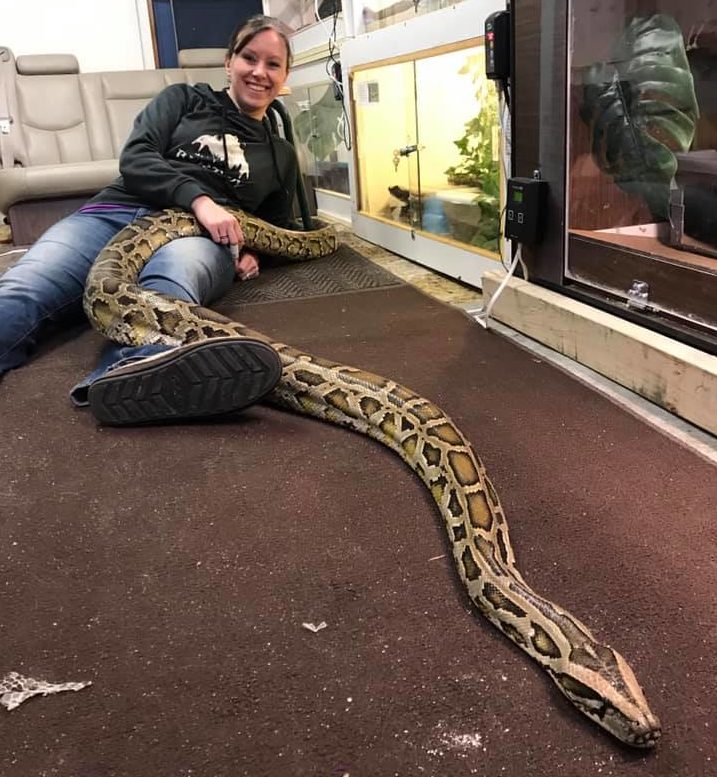 UPDATE April 2020
Whoops! Turns out Luna is a boy 😄 we had our suspicions but never bother to probe because, well, we honestly couldn't care less if our snakes are male or female. We love them all either way.
Hemipene sheds were found in Luna's water bath today confirming what we already suspected. She is HE! So I guess we should start calling him Larry.