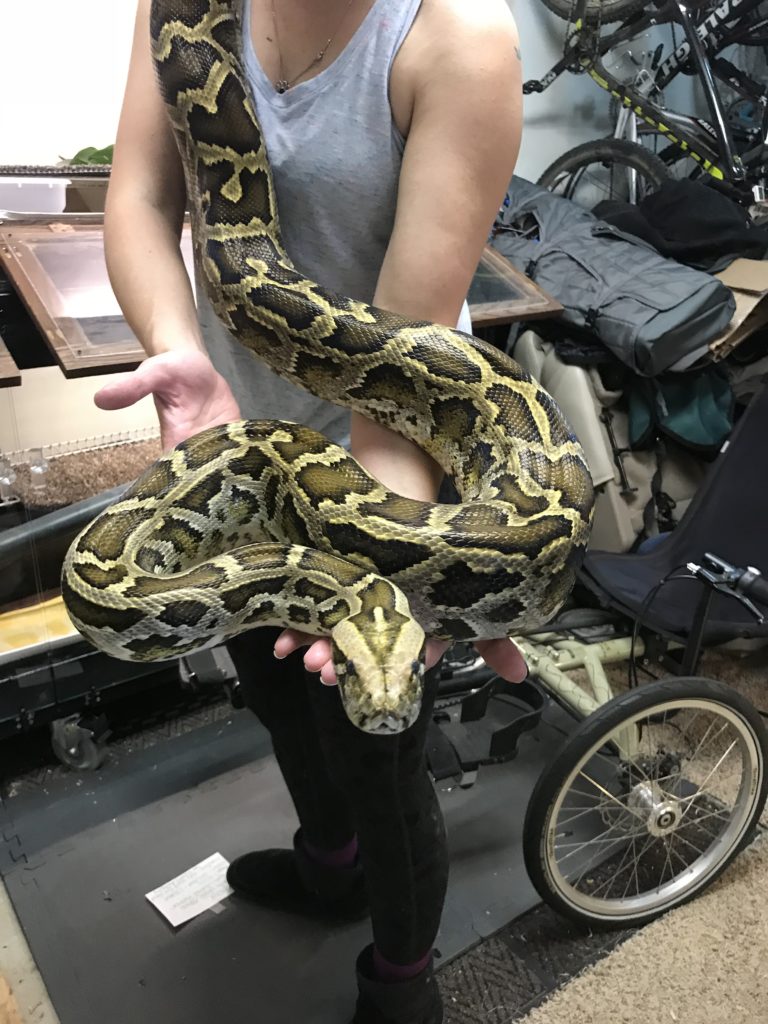 Burmese python
This handsome fella has a tragic story.  He is an 8 year old normal Burmese python that is severely stunted due to terrible neglect.  He should be twice this size by now, but was not able to eat well for years.   Ludo had a facial abscess that was left untreated for more than a year.  His owner took him to a vet at one point but unfortunately it was not an exotic vet.  The antibiotic prescribed was insufficient and his wounds just continued.  
Once we got him here to Snake Haus we set him up in an ICU tank and immediately started heavy duty antibiotics. After a few weeks of treatment we could tell that his abscess was sub-spectacle. The sub-spectacle space is between his eye and the spectacle, which is a specialized scale that acts like a contact lens. This was great news! We were able to cut a small window in Ludo's spectacle to relieve the pressure and flush the abscess debris out. Ludo healed very quickly after we performed that procedure and is now totally back to normal with no signs of lasting effects, other than his small size.
Due to being starving for so long Ludo is very food motivated. That means we always take care to use a snake hook to say hello to him before reaching into his enclosure. Ludo would eat every day if I let him, but once he knows there is no food coming he calms down quickly. He is actually one of our most social snakes and is so well behaved he makes an excellent education animal. We are so glad we found him when we did and thankful that he was able to heal so well!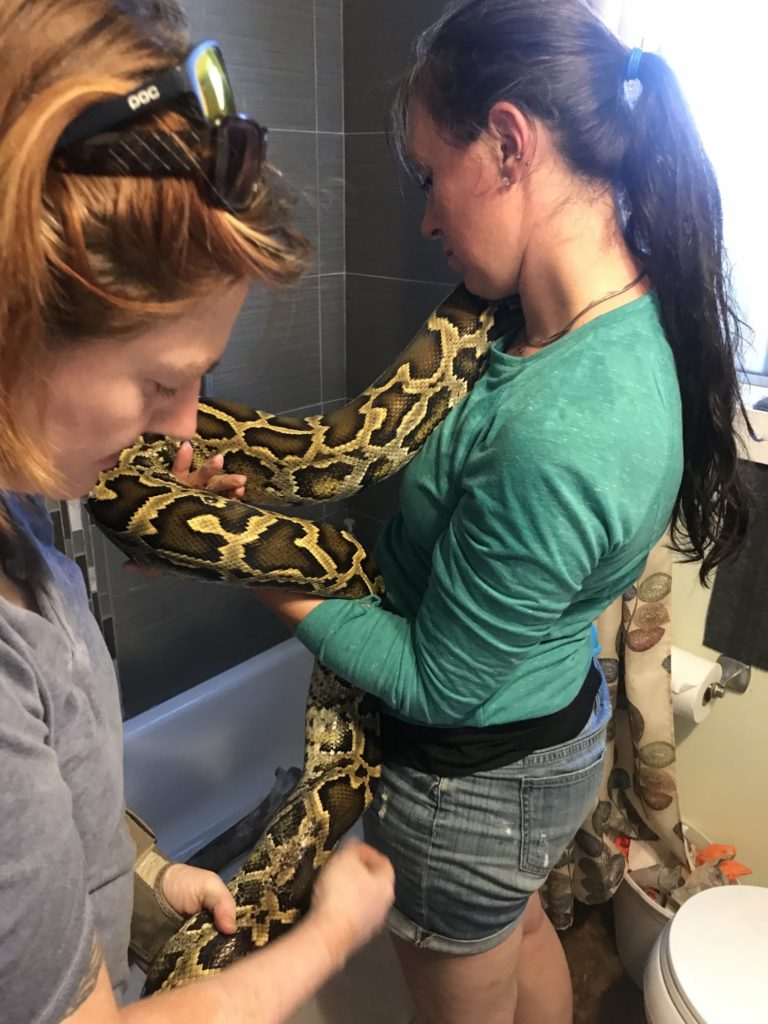 ---