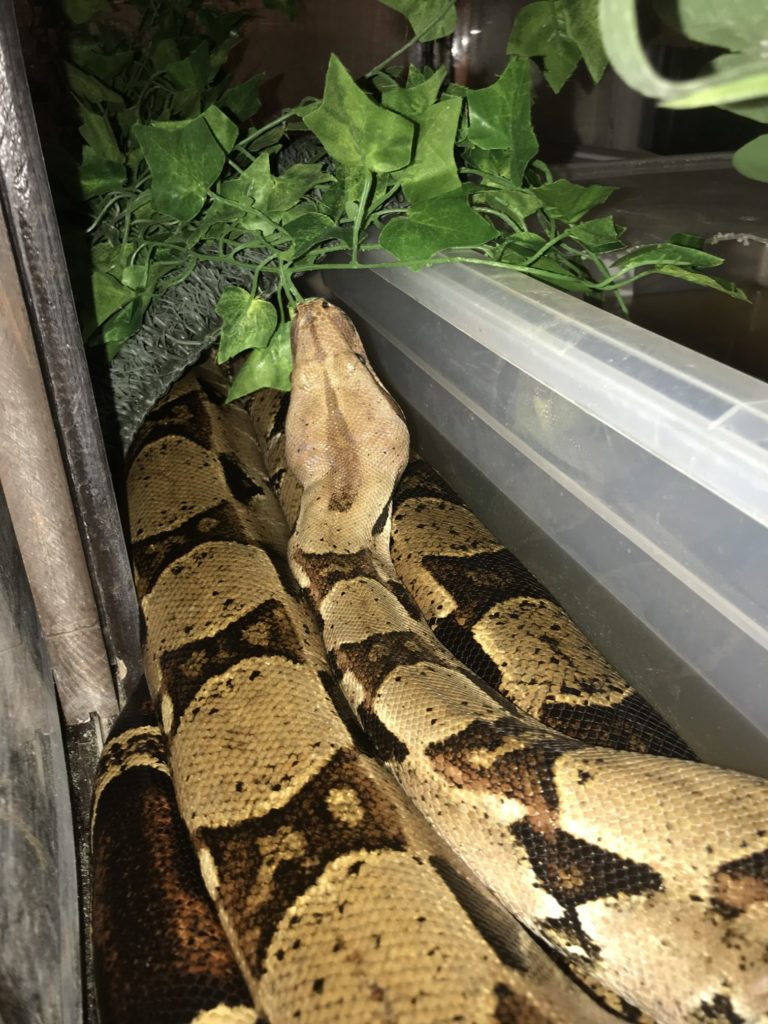 Mixed BCC/BCI
Basia is a 10 year old female normal color Columbian boa. She is the same age as the giant boa Elsa, but not quite as big. Basia had some health problems many years ago when she ingested some foreign material in her enclosure during a meal. Her owner at the time recognized the problem and got her to a veterinarian in time. She had to have surgery to remove the foreign material from her stomach. Due to the incident she missed out on some growing time but is still one of our largest boas.
(Mid body scale count: 82; BCC 80-95)
Curious clown!
Basia LOVES to explore and is very curious making her quite fun to handle. During a handling session she greatly prefers to stay in our arms and up on your shoulder. For some reason she gets scared if she is set down on the floor. This makes her an excellent companion because she will really just want to stay with you when she's out.
Basia is an excellent escape artist and provides a great example of why we have locks on the snake enclosure doors! She is so well behaved though that she's never hard to find and is always willing to go back to her house after a short adventure. Basia is a big girl!!Size: over 8′ long.
Enclosure requirement: 6'x2′, 8′ long preferred.
Food: small rabbit every 4 weeks.
GO! To Adoption page for contact information and application.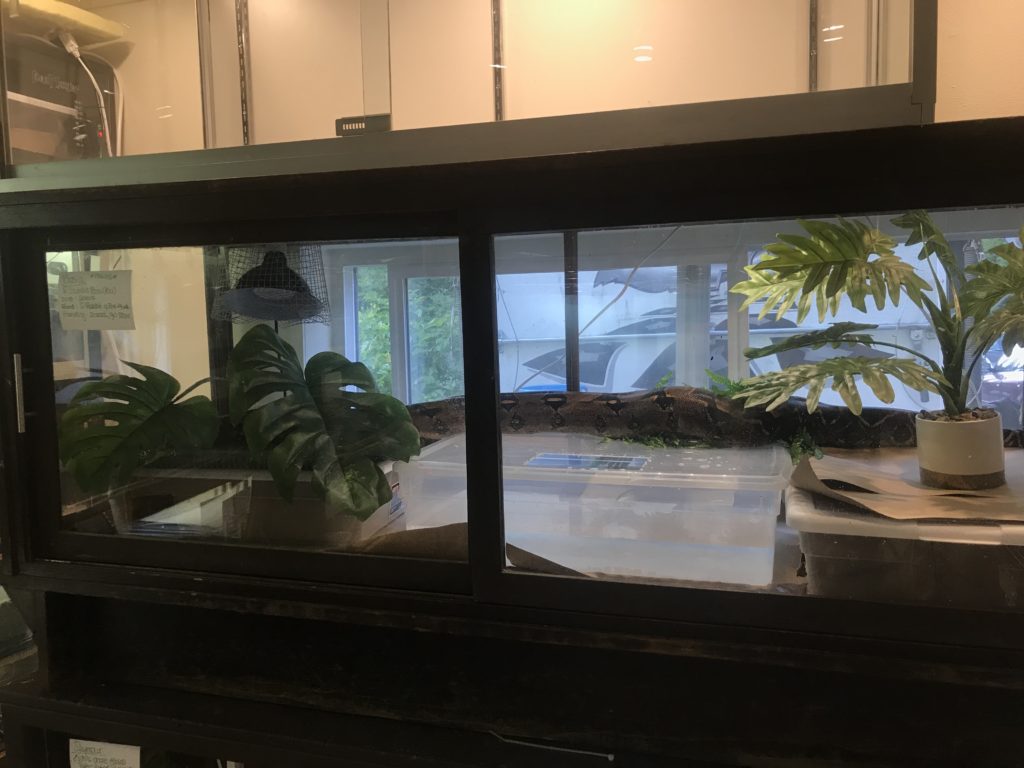 Basia is Available for Adoption!
---