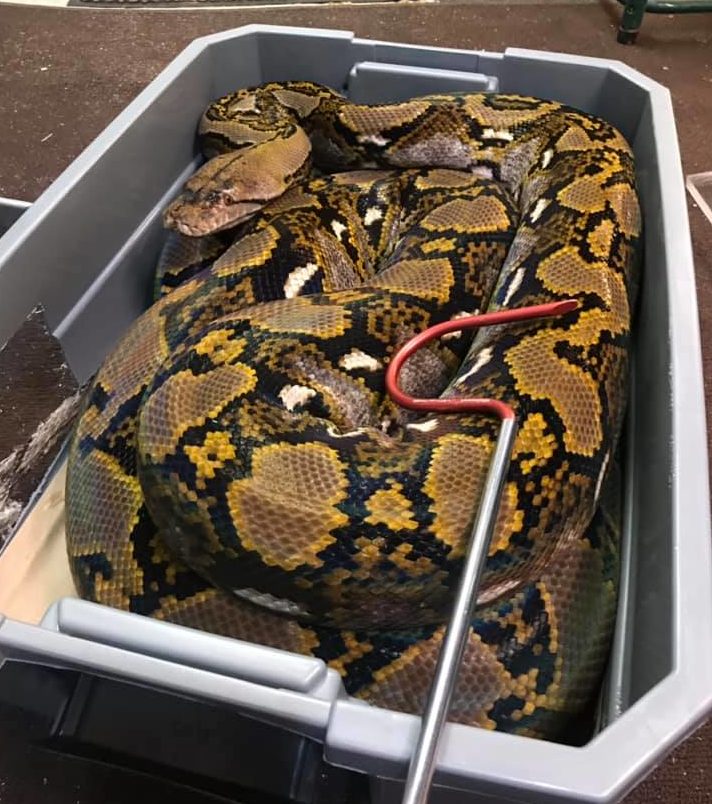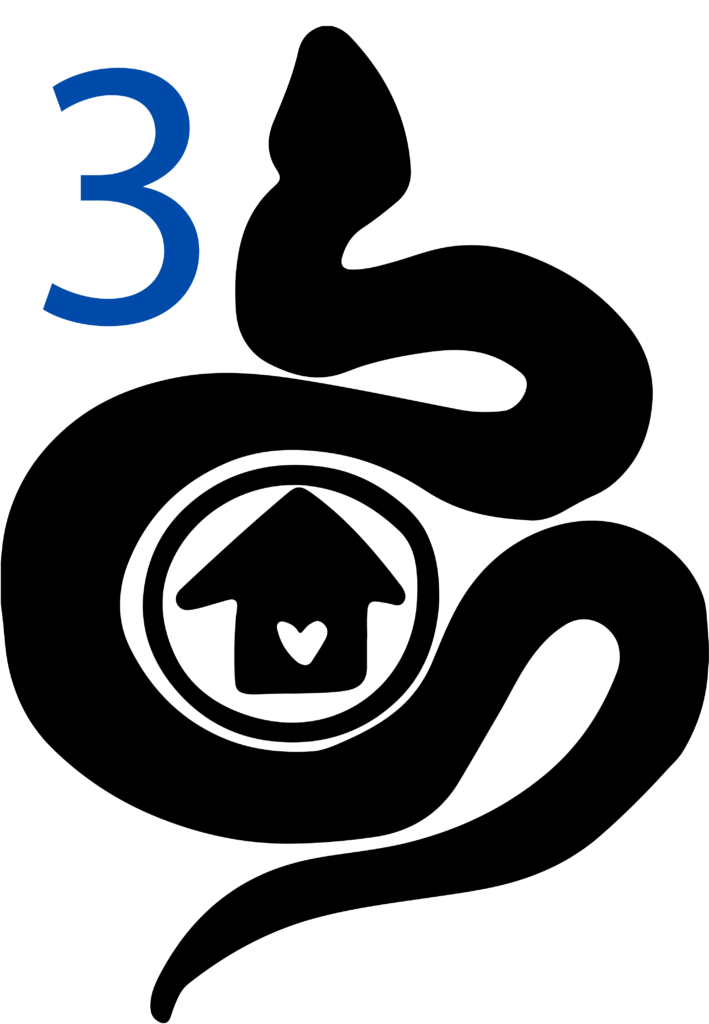 Reticulated Python, normal
This big handsome fella lives with a friend of ours. Due to his large size we occasionally help with his care. Even though Valac does not live at Snake Haus, we consider him to be part of our extended family. He and his mom, Jess, participated in The Giant's lecture for the Pacific Northwest Herpetological Society. Go to the Education page to see him in action at the show.

---
UPDATE: 2/18/19
Valac has now been moved to Snake Haus permanently. He's been part of the family for a while now but his owner decided to move him here where we have room to work with him safely.
He is very big, and very scared, so needs lots of room to maneuver during handling sessions. He had a bit of a stressful move today but is settling down just fine. Once he adjusts to his new home we will start slowly introducing him to exercise time outside of his enclosure in the large python room.
You can see Valac using his new jungle gym in the superdwarf rack here. This is a temporary enclosure for him – he is over 15 feet long so will be getting one of the big 11' enclosures once those get built. For now he seems to be comfortable in this 7×3′ house. Welcome to Snake Haus buddy!
---
UPDATE 3/4/19
Valac seems to be adjusting well to his new home. We have been working to prepare the large python room so that he can come out for exercise and roam around the room safely. Sara uses a large python hook to gently maneuver him around the room. Using to hook lets her move and re-direct him without scaring him. He gets worried when someone bends over and reaches for him and tends to just bolt. Using the hook helps him stay calm.
Looks like he could use a stronger water tub though – he's popping the lid off of this one!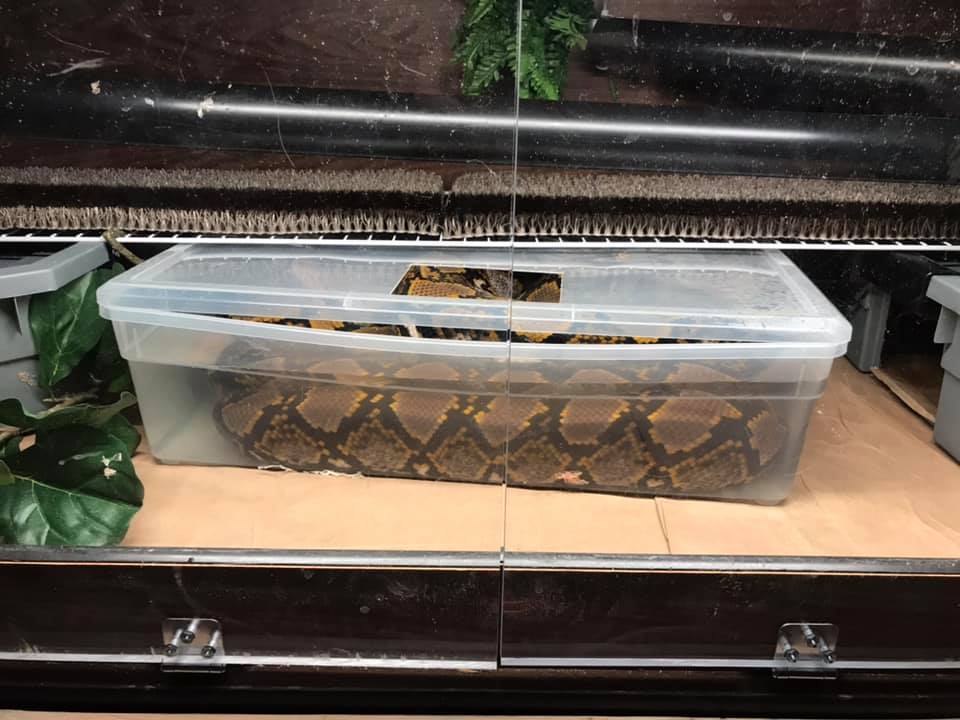 ---
UPDATE: 5/13/19
Valac has finally moved into his full size enclosure. This is the mainland retic stack at Snake Haus custom built for the largest snakes like Valac and Lilith. Each enclosure in the stack is 11′ long, 3′ deep, and 2′ high. This gives the giants ample room to stretch out and exercise.