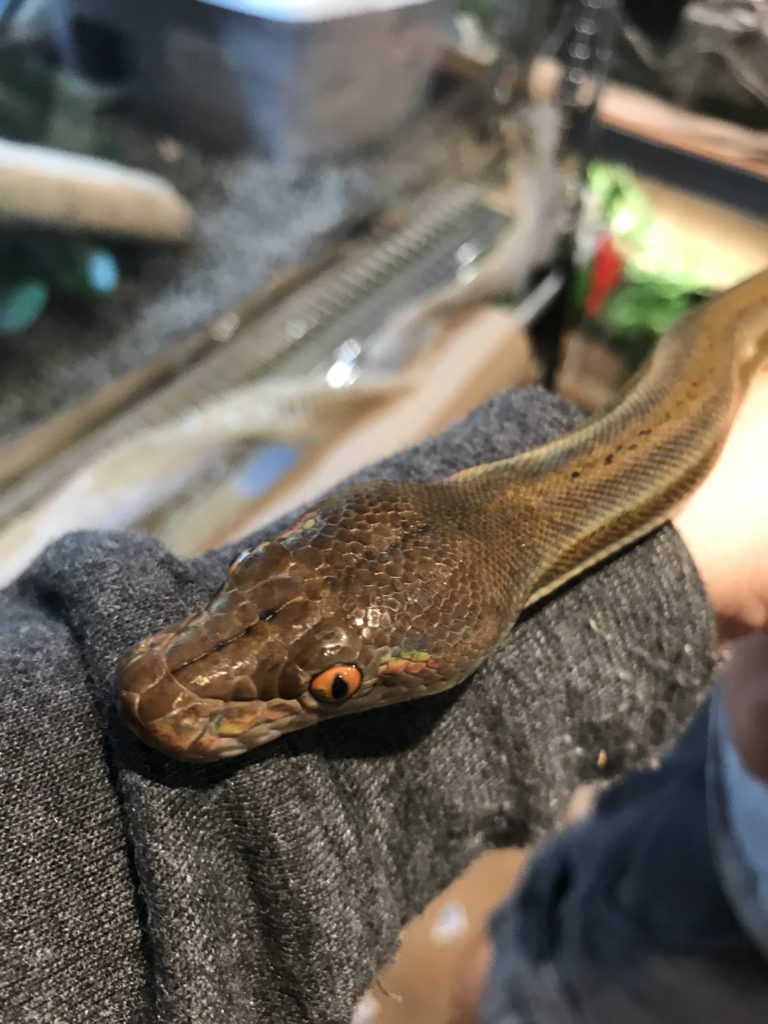 Titanium mainland reticulated python
He is very well behaved and social. Many baby retics can be a bit fearful and often strike when approached quickly. Due to a rapid growth rate they need a lot of food making them also very food motivated. Legend took to hook train very quickly. He is calm, and very smart, so he makes a wonderful education animal. We are so lucky to have Legend. He is great fun and we can't wait to see him when he gets BIG!
Proper enclosures are vital when keeping reticulated pythons as pets. At 1 year old Legend only weighed 1 lb. however, he is already 5 feet long. In another year he may be close to 10 feet long. After 10 years, it is possible that Legend could get close to 20 feet long. This rapid growth rate means that a reticulated python will need at least a few enclosure upgrades throughout their life time.
Legend's first enclosure was only 36″ wide. He has now been upgraded to the enclosure you see pictured here. This is 48″ wide by 26″ deep and 24″ tall. He will be comfortable in this for another year or so. We will be planning one that is 72″ and then eventually even bigger.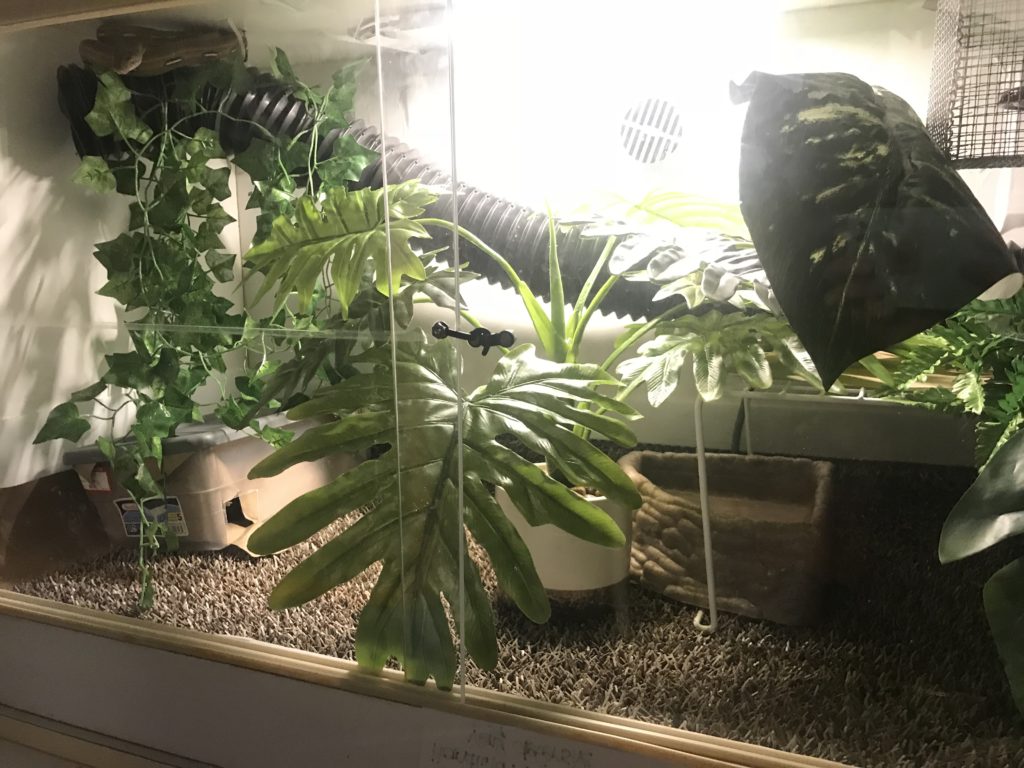 You can see quite a bit of plants and furniture in this enclosure. We like to give the baby snakes extra cover, and places to hide, as they are growing to help them feel safe. This greatly helps keep them from feeling defensive and afraid, and aids in their training. Our goal is to raise a calm and confident snake, so they are easy to work with once they reach their giant size. Most of the plants will come out of Legend's enclosure once he gets big. The large adult self-assured retics don't need nearly as much cover, which is a good thing, because their high activity level causes them to destroy most cage furniture and decorations!
---