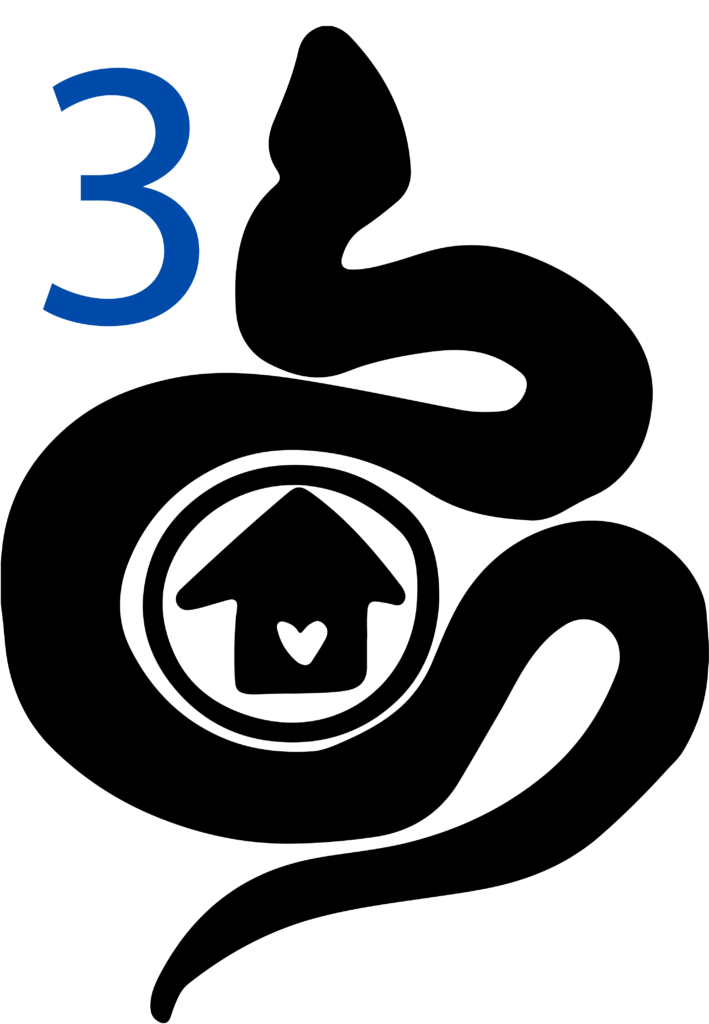 New intake: 4 month old female retic with respiratory infection.
Eve is a 25% Kalatoa reticulated python bred by Samson Pruit. Samson has been working on breeding the mainland retics to become smaller. Eve is an exampled of that. With only 25% dwarf blood she really can not be labeled as a dwarf. However, she has been line bred for several generations to make her and her siblings all smaller than normal. This will be fun to watch her grow.
Eve was surrendered to Snake Haus by her original owner who purchased her from Slither Inc. Her owner discovered symptoms of URI. He soon realized that retics just aren't for him and asked us to taker her on. Of course, we agreed!
Welcome to Snake Haus lil' one!
UPDATE – Little Eve has had some trouble eating. She will not swallow her mouse unless we get it lined up perfectly strait. It seems that she can't quite figure out how to realign it for swallowing after she strikes and constricts. After a few weeks of trying we have a system figured out now and she is finally growing.
UPDATE – Eve is now doing very well! She is eating like a champ and finally growing strong. She is up to Medium rats now. Hurray!