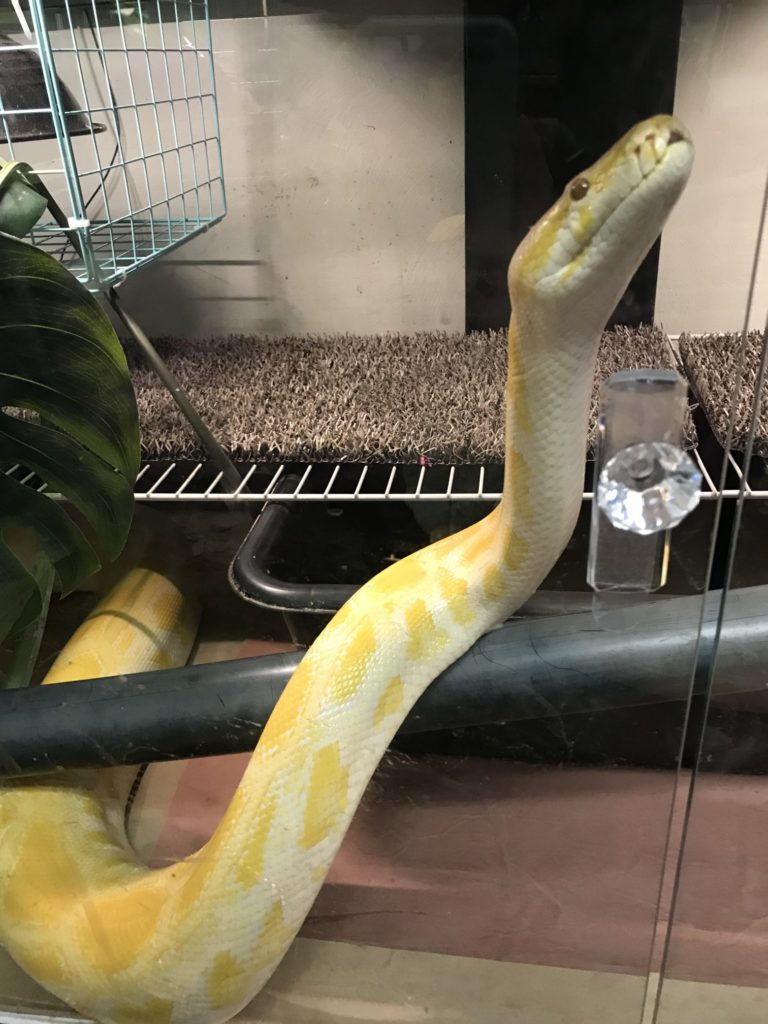 Albino Burmese Python

Willie was purchased as a baby by a young family. They loved him dearly and took very good care of him. Unfortunately as he grew he became larger than what they were allowed to have at their apartment.
At the age of 6 years, Willie was over 11 feet long and weighed almost 40lbs. They had been hiding him from their land lord all that time, but finally got caught. Under the threat of eviction they were forced to rehome him. Once we agreed to take him in at Snake Haus they drove him several hundred miles to bring him to us. We are incredibly thankful they entrusted his care to us and for the wonderful job they did in raising him.
Willie is one of our most popular education animals. His outgoing, but calm, personality and his bright banana yellow color have brought him many fans.