Yellow Anaconda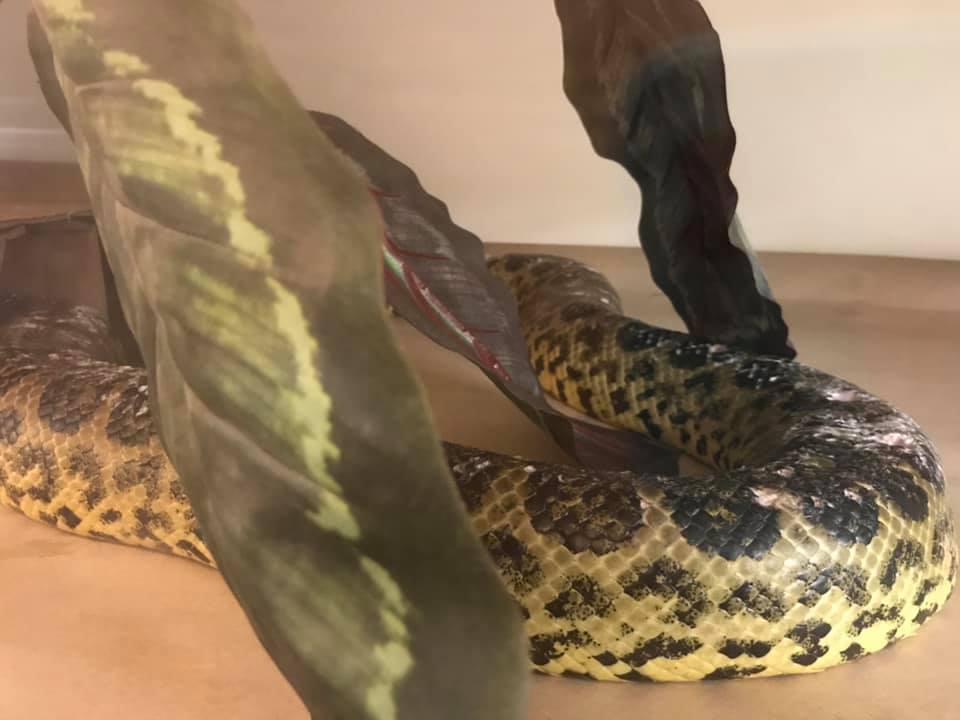 Toad is an approximately 10 year old male yellow anaconda.
Toad's original owner asked us to take him in for treatment of severe bite wounds from live prey. Unfortunately when he fed him Toad struck and wrapped the rat so owner thought he was going to eat and then walked away. Unfortunately Toad let go of the rat before killing it. It was then left inside his enclosure with him. Toad sustained severe full thickness, multi-layer wounds along his whole back.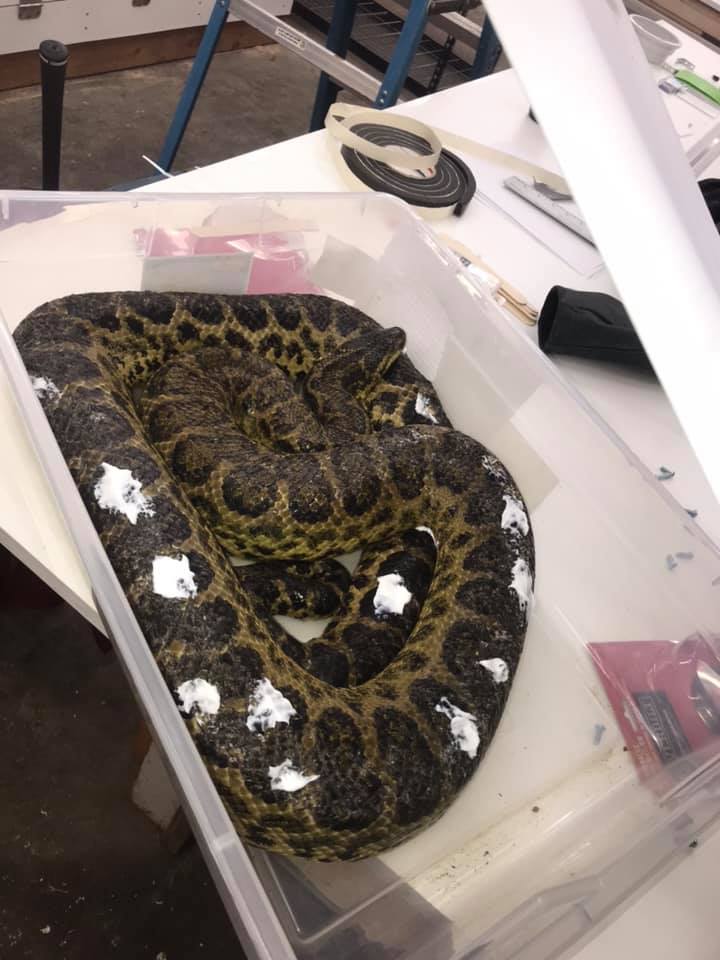 After more than a year at Snake Haus Toad has made a full recover and is doing very well! Here you can see him going back into his enclosure. This enclosure was instrumental in his recovery. The water bath is heated to 88 degrees and has a drain installed. This let us give him medicated water baths which greatly sped up his healing. Now that he is healed we are building him a much larger water environment enclosure.
These are the new anaconda enclosures:
These are 8×4 footprint with a full water environment at the lower 12″ then a 24″ tall dry dock area above with different levels of shelves for climbing and basking.