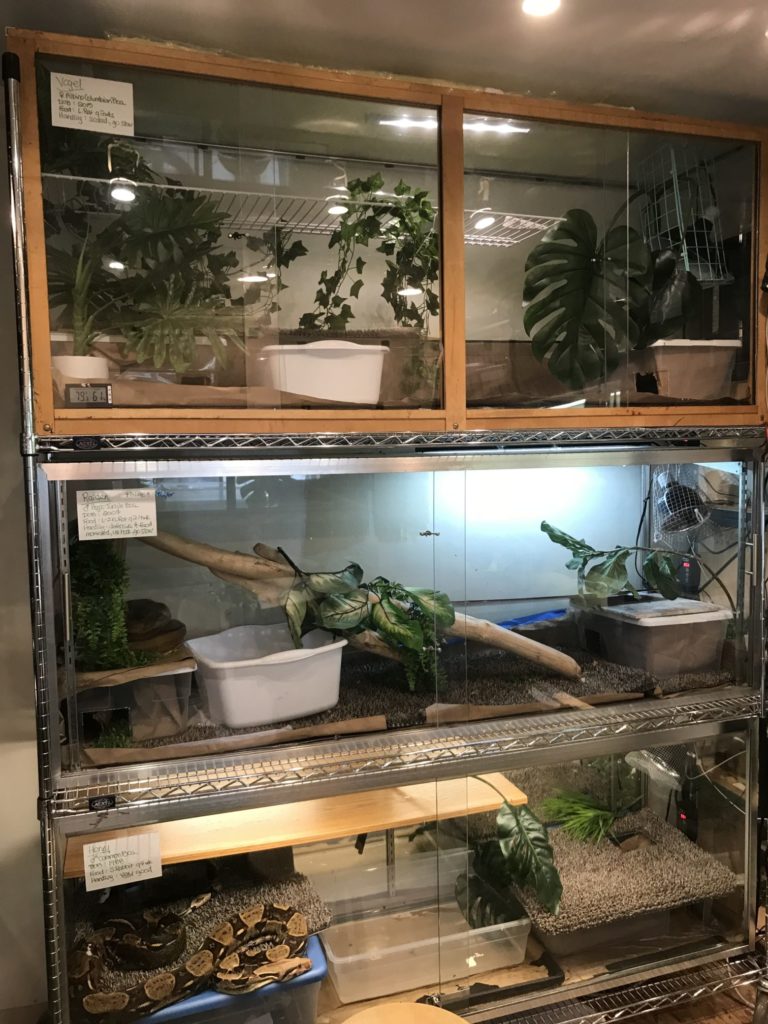 Commercially available large enclosures can be quite expensive, so at Snake Haus we love to recycle and re-use old materials when building enclosures. It is fairly easy, and inexpensive, to get old unwanted display cases. We try to find ones that are deeper in dimensions to give the occupant more room because some cases are very narrow. Then just turn the case around backwards and make clear doors. Explore the galleries below to see some of the ones we have made.
---
The gallery below shows a step by step creation of one of our wood display case enclosures.
Rough start

Remove the doors and clean

thin glass on the back was covered with plexiglass on the inside to prevent breakage and injury

repurpose the doors to replace the old glass on the sides

new side made out of the old door

new wheels

fresh paint

replaced missing trip

linoleum floor for water proofing

Heat panel: under floor panel insultated with a layer of cardboard and placed under the linoleum

adhesive grout tape to seal the seams

heat lamp with guard to protect against burns

guides for the sliding doors

PVC pipe for a climber

cage furniture

doors handles

door locks

Install snake!
Making doors is the hardest part. We prefer to use thick plexiglass because it allows you to install door handles for ease of use and locks for safety of the occupant.